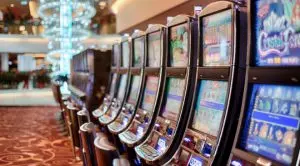 According to a new report, Australian punters lost approximately AU$26 million on controversial poker machines operated by four Australian Football League (AFL) in the state of Victoria.
As previously reported, local authorities have categorised gambling as a serious public health issue. Australian officials noted that punters lose hundreds of millions of dollars to the so-called pokies, which resulted in losses amounting to billions of dollars every year. Although there have been some changes to the country's gambling sector, the infamous poker machines that are currently situated across the entire nation continue to attract gamblers of different age groups and demographics, some of whom even suffer from gambling problems.
A new report has revealed that local residents lost over AU$40 million to poker machines owned and operated by Australian Football League (AFL) clubs for the past financial year. Furthermore, media reports in The Sydney Morning Herald claim that Carlton, Richmond, St Kilda, and Essendon are currently the last remaining AFL clubs that operate gambling activities in the state of Victoria under a valid licence issued by the competent authorities.
Those operating permits have caused some controversy, considering the growing concerns regarding raising gambling addiction rates in the last few years, while local punters have continued to spend millions of dollars on poker machines owned and operated by the AFL clubs.
AFL Clubs Face Criticism for Taking Advantage of Problem Gamblers' Issues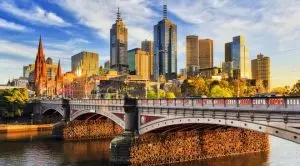 The most recent report used data provided by the Victorian Gambling and Casino Control Commission (VGCCC), which is currently the body responsible for the regulation of the state's gambling sector. The watchdog claims that local punters lost an overall amount of AU$40.3 million to the 690 pokies owned by the four aforementioned Australian Football League clubs in the financial year from July 2022 to June 2023.
The data provided by the Victorian gambling sector's regulator also states that poker machines in Carlton raked in a total of AU$19.1 million for the past fiscal year, with the result marking a considerable growth on a year-over-year basis in comparison to the AU$14.6 million that was reported for the fiscal year between 2020 and 2021.
Punters who have placed wagers via the 190 pokies in Essendon reportedly lost A$14.7 million for the recent financial year.
Richmond gamblers lost an overall amount of AU$4.6 million for the financial year between July 2022 and June 2023. The result once again marked an increase in comparison to the same period of the previous year. Punters in St Kilda were reported to have lost AU$1.8 million in the last financial year.
One of Monash University's gambling experts, Professor Charles Livingstone, criticised the four Australian Football League clubs for the revenue they receive from gambling activities. He described those actions as "exploitative" and warned that taking advantage of customers, especially when it came to vulnerable people, may negatively affect the reputation of the clubs. Professor Livingstone further noted that gambling is becoming a more serious mental health issue because poker machines are quite addictive and seriously affect people who find it hard to control their gambling habits.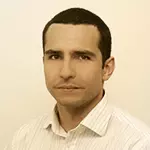 Daniel Williams
Daniel Williams has started his writing career as a freelance author at a local paper media. After working there for a couple of years and writing on various topics, he found his interest for the gambling industry.