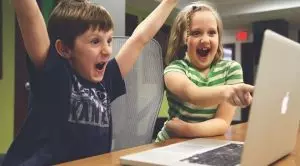 An investigation by Guardian Australia has revealed that more and more young people in the country come of age with anxiety and depression, alongside relationship breakdowns and debt due to getting hooked on gambling while being adolescent.
According to data provided by Gambling Help Online, there was a 16% growth in the number of young people at the age of 24 and under who got in contact with the help service over the 2022/2023 financial year. The same research also found that young people between 15 and 24 years of age in the state of Victoria accounted for about 600 of the overall 2,136 requests for help.
Public health specialists believe that the aforementioned data represent only a small portion of the total number of young people who suffer the negative consequences of gambling-related harm either from their own gambling or from other people's gambling. They have called the competent authorities to impose comprehensive bans on all forms of gambling advertising, explaining that self-regulation simply does not work for the time being.
A study that has been jointly carried out by Federation University and the coroner's court of the state of Victoria and was officially released in August 2023, found that 184 of 4,788 suicide deaths in the state in the period from 2009 to 2016 were related to gambling. A total of 14 of these deaths were of individuals between 17 and 24 years of age.
Gambling among Australian Children Becomes Massive Public Health Problem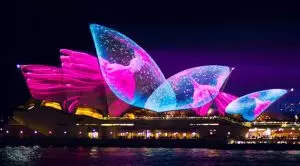 As previously confirmed by the Australian Institute of Health and Welfare, Australian residents generate losses of approximately AU$25 billion on legal forms of gambling on an annual basis – a figure that represents the largest per-capita losses on a global scale.
In such an environment, children grow up seeing the constantly rising association between sports and gambling, while the ongoing digitalisation of the sector offers a great variety of innovative ways for gambling to be promoted to them, hence normalised. According to a study of Victorian secondary school students, approximately one-third of the secondary school students in the state had gambled over the previous 30 days.
For the time being, Australian children are constantly exposed to gambling via various advertisements in online video games and influencers across multiple social media channels.
Over the past ten years, Professor Samantha Thomas from Deakin University has communicated with thousands of young Australian people and their parents about gambling. One research headed by her found that underage individuals as young as eight find the content of gambling commercials appealing and already have high brand awareness of gambling companies.
On one hand, the influencer and celebrity endorsements make that engagement even more significant, and even worse since they establish the belief that gambling is a simple everyday activity and has no risk attached to it, which is not true. On the other hand, the use of debit cards in gambling makes it easier for customers to become more and more engaged in their gambling habit, while various online video game casinos allow their customers to trade virtual items, also known as "skins", which also raise player engagement.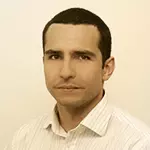 Daniel Williams
Daniel Williams has started his writing career as a freelance author at a local paper media. After working there for a couple of years and writing on various topics, he found his interest for the gambling industry.