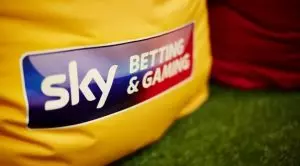 The advertising regulator of the UK issued a new ruling as part of a wider piece of work seeking to ban gambling adverts which, under the existing rules, should not be of strong appeal to underage individuals.
The controversial ads were identified for investigation after the watchdog's Active Ad Monitoring system gathered intelligence on the matter.
As revealed by the Advertising Standards Authority (ASA), a promoted tweet for Sky Bet, which was published on February 9th, 2023, featured an embedded video clip from a popular football podcast called The Overlap. The video depicted Gary Neville discussing the odds of some football clubs winning the English Premier League, while the Sky Bet logo occasionally appeared during the video. The BeGambleAware logo also appeared after that.
The regulatory body challenged whether the advert violated the Code rules by including an individual who was likely to be found particularly appealing by individuals under the age of 18.
Sky Bet Does Not Find Anything Wrong with Featuring Gary Neville in Its Advert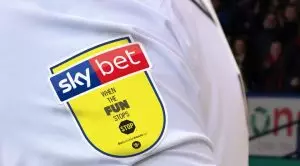 Sky Bet responded to the accusations, saying that it had worked in collaboration with the CAP in order to make sure that its adverts were in line with the requirements of the Joint CAP and BCAP Advertising Guidance aimed at protecting minors from the potential negative effects of gambling and lottery advertising.
Furthermore, the company explained that the YouTube series The Overlap, which is produced by Gary Neville and sponsored by Sky Bet, featured interviews with various individuals from political, sporting, and business backgrounds to discuss contemporary sporting issues, with football being the podcast's primary focus. According to Sky Bet, the podcast had a distinctly adult tone and did not feature any content that could be associated with children or youth culture. In its response to ASA's accusations, Sky Bet shared that the pundit-based discussions could hardly make the podcast strongly appealing to children, and noted that individuals between 13 and 17 years of age accounted for only 1.2% of The Overlap's audience. When it comes to the advertised episode, that figure was even lower – 0.5%.
The gambling and betting operator acknowledged that Gary Neville was quite popular for his career at the English Premier League club Manchester United where he spent 20 years until his retirement in 2011. Despite being notable as one of the players in the "Class of 92" team, Sky Bet believes that today's 18-year-olds would not be that familiar with this fact, because 1992 was more than a decade before these young adults were even born.
According to Sky Bet, Gary Neville is currently more widely recognisable as a football pundit, businessman and political commentator, and his profile would be found more interesting by adults rather than children.
Controversial Ad Must Not Appear in Its Current Form Anymore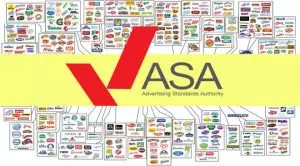 As Casino Guardian previously reported, as of October 1st, 2022, the CAP Code requires gambling companies to make sure that their marketing communications are not appealing to children or young persons, especially by being associated with youth culture.
The Advertising Standards Authority investigated Sky Bet's promoted tweet and acknowledged that the advert targeted individuals over 25 years of age. However, it appeared in a medium where underage individuals could not be fully excluded from the audience, there was a chance for the promoted content to be seen by under-18s.
The advertising regulatory body of the UK acknowledged that Gary Neville was more likely to be currently widely recognised as a TV sports pundit, especially by younger viewers. That is why, retired professional football players who had become pundits after their retirement were considered to be of "moderate risk" of appeal to underage individuals and that they should and would be assessed in line with their social and other media profiles. According to the watchdog's assessment, the presence of Mr Neville in adverts was likely to be found appealing to minors.
The ASA eventually concluded that Sky Bet's ad on former Twitter (now X) was irresponsible and violated CAP Code rules 16.1, 16.3, and 16.3.12 associated with gambling. Therefore, the regulatory body ruled that the advert must not appear in its current form and warned the gambling operator to make sure it no longer includes persons or characters who had a strong appeal to under-18s in its marketing materials.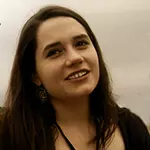 Olivia Cole
Olivia Cole has worked as a journalist for several years now. Over the last couple of years she has been engaged in writing about a number of industries and has developed an interest for the gambling market in the UK.