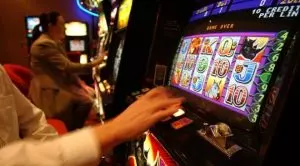 Poker machine losses rose to a high in the state of Tasmania in 2022/2023, with anti-gambling campaigners claiming that is the perfect time for the state to introduce some new measures aimed at reducing the harms associated with problem gambling and gambling-related harm.
According to some recent data prepared by Monash University's Gambling and Social Determinants Unit for the Alliance for Gambling Reform (AGR), the residents of Tasmania lost a total of AU$189.6 million on pokies over the 2022/2023 financial year. The figure represents a 10.5% growth in comparison to the local people's losses in 2018/2019, which was the last year that was unaffected by the restrictions associated with Covid-19.
Now, anti-gambling advocates have even more grounds to strengthen their case for the proposed introduction of a cashless gambling card with pre-determined loss limits.
To make things worse, the losses were even bigger in mainland states. Poker machine losses of people in South Australia and Queensland rose by 34% both to AU$917.5 million and AU$3.2 million, respectively. The state of New South Wales (NSW) saw a 24% increase in pokie losses to AU$8 million, while the amount lost by residents of Victoria grew by 12% to AU$3 million.
In total, Australians emerged as the biggest poker machine spenders on the global scale, having blown away AU$14.5 billion on the controversial electronic gaming terminals last financial year – a figure representing a 13.7% increase on the amount lost in the 2018/2019 financial year.
Monash University analysts studied and evaluated the losses in five states, with the Alliance for Gambling Reform group saying that figures for the Australian Capital Territory (ACT) and the Northern Territory were unavailable. On the other hand, poker machines are currently illegal in pubs and clubs in Western Australia.
Tasmanian Government to Introduce Mandatory Cashless Card with Pre-Determined Limits to Tackle Reckless Gambling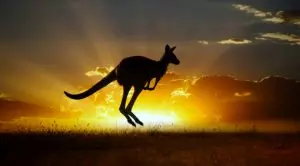 Previously, the Government of Tasmania announced its intention to introduce a mandatory cashless gaming card with pre-determined cash limits that can be lowered by players.
Many anti-gambling campaigners have already shared concerns that poker machines are dangerous and it is not surprising that local people's losses are rising all the time and that tendency is expected to continue in the months and years to come. Some of them believe that the implementation of a precommitment scheme is extremely important, and evidence has shown that doing so would make a difference in reducing overall poker machine losses.
According to Andrew Wilkie, an independent member of the Australian House of Representatives (AHR) and a long-time anti-gambling advocate, the proposed pre-commitment scheme was an excellent step forward in the regulation of controversial pokies. He also said he hoped other Governments in Australia would follow suit and introduce similar measures to protect their residents from unwanted gambling-related harm. Mr Wilkie believes that increasing poker machine losses in the state were cause for serious concern.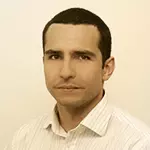 Daniel Williams
Daniel Williams has started his writing career as a freelance author at a local paper media. After working there for a couple of years and writing on various topics, he found his interest for the gambling industry.