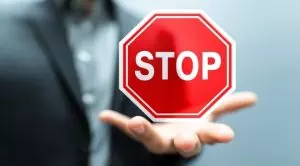 Australia's National Self-Exclusion Register, BetStop, seems to be making a significant difference to local people who are at risk of facing online gambling harm. According to reports, almost 10,000 Australians registered with the service since its August 23rd, 2023 launch.
Most individuals who have registered with BetStop so far, are under 40 years of age, and the most common registration period is the lifelong ban, which demonstrates how important this initiative is for young people in Australia who are concerned about the effects of online gambling on their lives. Apart from that, over 1,200 people have been put forward as support persons – individuals who registered users have decided to put forward as someone who can help and support them over the self-exclusion period they take from gambling.
As previously reported by Casino Guardian, Australia's National Self-Exclusion Register covers all online gambling businesses that offer their services both online and telephone-based under an operating licence. The scheme does not allow these operators to open a customer account or accept wagers from individuals who have already excluded themselves, or send them any marketing material that would promote their services. Instead, gambling service providers are required to promote BetStop via marketing material, and on their websites and mobile applications.
Local residents are given the opportunity to ban themselves for a period of a minimum 3 months to a lifetime, by registering with BetStop free of charge. As revealed by representatives of the Self-Exclusion Register, the process usually takes less than 5 minutes, making it an easy, quick and efficient way for people to protect themselves from the negative effects associated with gambling.
Online Gambling Becomes More Widespread in Australia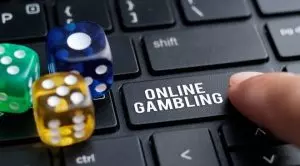 Currently, the Australian Communications and Media Authority (ACMA) is monitoring the gambling industry's compliance with the aforementioned requirements in order to make sure that self-excluded individuals are not targeted by gambling companies by marketing materials and are unable to open new accounts.
The Federal Government praised BetStop for introducing mandatory pre-verification. This basically means that gambling companies are required to verify the identity of their customers upon registration and before they place a wager. This enhances the protection for self-excluded customers, on one hand, and for underage individuals, on the other hand.
Gambling-related harm has been proven to significantly affect not only individuals, but also entire communities and the nation as a whole, and taking measures to the establishment of a reliable self-exclusion service is a major step forward for many people.
Currently, Australia is the nation with the highest gambling losses per adult citizen, with overall losses amounting to $25 billion every year. Online gambling, on the other hand, has been on the rise, with easy access through mobile devices making the service even more reachable. Online gambling participation rates have more than doubled in less than a decade, with about 3.5 million Australian adults being involved in digital gambling, while more than a million online gamblers are already experiencing gambling-related harm or are at risk of facing such harm.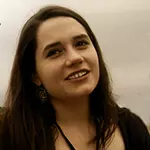 Olivia Cole
Olivia Cole has worked as a journalist for several years now. Over the last couple of years she has been engaged in writing about a number of industries and has developed an interest for the gambling market in the UK.