The Australian Communications and Media Authority (ACMA) published a new report revealing that the country's free-to-air television and metro radio channels featured over one million gambling adverts in the year that ended on April 30th, 2023. Half of these ads focused on the services provided by online gambling operators.
The report published by the communications and media regulator uses Nielsen Ad intel data covering adverts data in Australia in the period between May 2022 and April 2023.
As mentioned above, 50% of the adverts that were aired on metro radio and free-to-air television channels, or 502,800, were ones of licensed online gambling companies.
The Australian Communications and Media Authority revealed that online gambling adverts made up 51% of all adverts aired on metro free-to-air television channels (256,000). About 20% of metro TV ads (or about 99,500) came from lotteries, while 17% (or 87,000) came from lottos. The rest of the adverts focused on a variety of other gambling services, such as on-premises gambling and harness, horse, and greyhound racing. As far as regional TV channels were concerned, they hosted 34% of gambling adverts, with online gambling accounting for more than half of them – 58%, or 196,400. A further 16% (or 52,600) involved raffle, lottery, and instant lottery adverts, and another 15% (or 49,600) promoted lotto services.
When it comes to metro radio channels, 16% of the overall number of gambling adverts appeared on these platforms, with online gambling ads accounting for 31% (or 50,200) of all ads during the 12-month period to April 30th, 2023. Other services advertised included raffles, lotteries, and instant lotteries, as well as on-site gambling, harness, horse, and greyhound racing.
Gambling Companies' Advertising Spending Reaches AU$238.6 Million, Report Says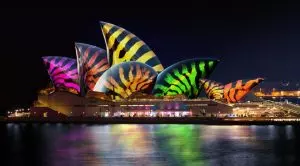 According to reports, the gambling companies in Australia spent a total of AU$238.6 million on advertising.
The Australian Communications and Media Authority revealed that online gambling companies accounted for 64% of the overall spending on advertising during the 12 months to the end of April 2023. Raffles, lotteries and instant lotteries accounted for 12% of the companies' total spending, with on-site gambling firms accounting for 9%, lotto accounting for 8%, horse, greyhound and harness racing accounting for 3%, and other forms of gambling accounting for 4% of the expenditures.
Metro television channels were the most preferred platforms for gambling advertising, with 56% of the companies' total spending (or AU$133 million) invested in them. Social media channels were next, with them accounting for about 15% of the overall gambling operators' advertising spending (AU$34.6 million), followed by regional TV channels that accounted for 12% (or AU$29 million) of the companies' advertising spending. Approximately 9% of the gambling operators' advertising expenditures were generated through metro radio channels. Reportedly, the sector spent a further AU19.5 million on general display adverts, such as the ones available on websites and mobile applications.
The ACMA reported that the timing when gambling adverts appeared was similar across metro and regional television channels – mostly between 9:00 PM and 10:00 PM. This was understandable, considering the existing regulatory regime in the country, under which gambling adverts during live sports in the period from 5:00 AM to 8:30 PM was not allowed. The rules also applied to radio and streaming services.
Gambling adverts aired on metro radio channels had an earlier peak time of around 6:00 PM. A smaller peak appeared between 6:00 AM and 8:00 AM, while most people travel to their workplaces. A similar pattern exists when it comes to online gambling operators. Online gambling ads across metro TV channels hit a peak of about 24,000 at 9:00 AM, while the ones aired on regional TV channels peaked at 25,200 at around 10:00 PM. Metro radio channels saw an average 5,100 peak at 6:00 PM.
The Australian Communications and Media Authority has explained that the research does not include other forms of advertising, such as billboards, print advertising, cinemas, etc. The regulator noted that gambling is considered a popular and common form of entertainment on the territory of the country, with approximately 73% of local adults gambling at least once in the 12-month period between July 2021 and July 2022. Unfortunately, gambling is also associated with serious and lasting negative effects not only on the finances but also on every aspect of some individuals' lives.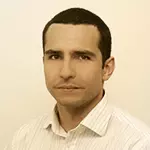 Daniel Williams
Daniel Williams has started his writing career as a freelance author at a local paper media. After working there for a couple of years and writing on various topics, he found his interest for the gambling industry.