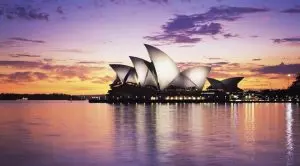 The Australian Government is willing to help the country's citizens quit their gambling habits with a brand-new platform that can be used by players willing to ban themselves from all digital and phone-based gambling and betting services.
BetStop, the National Self-Exclusion Register, was officially launched on August 21st. It will depend on the verification of the player's identity and special "know-your-customer" checks to block Australian gamblers from getting access to gambling services for periods varying from three months to a complete lifetime ban.
As Amanda Rishworth, the country's minister for social services, noted that the measures are expected to minimise the potential harm that can be seen as a result of online gambling. According to her, this could be a really life-changing experience for many problem gamblers in Australia.
For years, online gambling has been the fastest-growing segment in the country's gambling market, with local customers having gambled more than AU$1.4 billion online on an annual basis. The implementation of the aforementioned identity verification process is aimed at blocking vulnerable individuals who have already suspended themselves from the chance to use a fake identity to place a wager with some digital sportsbooks or gambling platforms.
The country's Government has revealed that the new rules are set to apply to all 150 online gambling companies that currently hold operating permits in Australia.
The National Self-Exclusion Scheme Will Apply for All Gambling Operators in Australia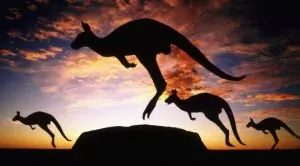 The National Consumer Protection Framework for Online Wagering in Australia issued some guidelines, under which online betting operators will have to make sure they verify the identity of each and every one of their customers when they sign up and before they allow them to place a bet.
As the Australian Government revealed, local betting companies will be given 72 hours to complete the verification of their customers' identity and the required know-your-customer checks on players. This is a much shorter period than the one that was previously given to them to do so. Gambling companies will also be expected to close customer accounts with immediate effect in case a player is verified as a person under the age of 18.
Australians will not be able to suspend themselves from one platform only and continue betting with the others.
The BetStop platform is operated by the government statutory authority Australian Communications and Media Authority (ACMA).
The use of face biometric data is not anything new when it comes to gambling restrictions in the states of New South Wales (NSW), Queensland, and South Australia, including for brick-and-mortar locations, such as clubs and pubs. So far, a number of club and hospitality organisations, such as the Australian Hotels Association (AHA) and ClubsNSW, have expressed their support for the deployment of various biometrics checks for gambling, while some hospitality operators, such as Endeavour Group, have called for the implementation of a more coordinated approach to a nationwide facial recognition deployment.
Of course, not everyone supported the introduction of biometrics for verification checks and some organisations criticised the idea, saying that the state gambling regulators need to do their job and start monitoring these matters more closely.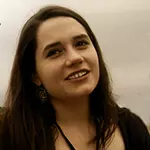 Olivia Cole
Olivia Cole has worked as a journalist for several years now. Over the last couple of years she has been engaged in writing about a number of industries and has developed an interest for the gambling market in the UK.